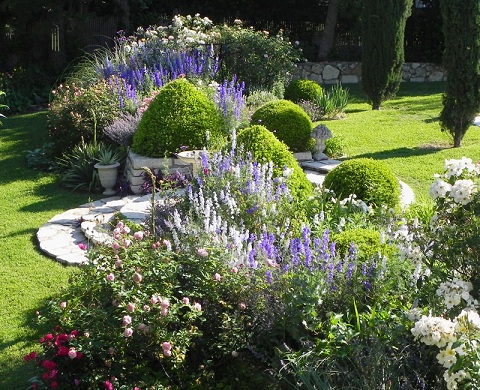 April 2014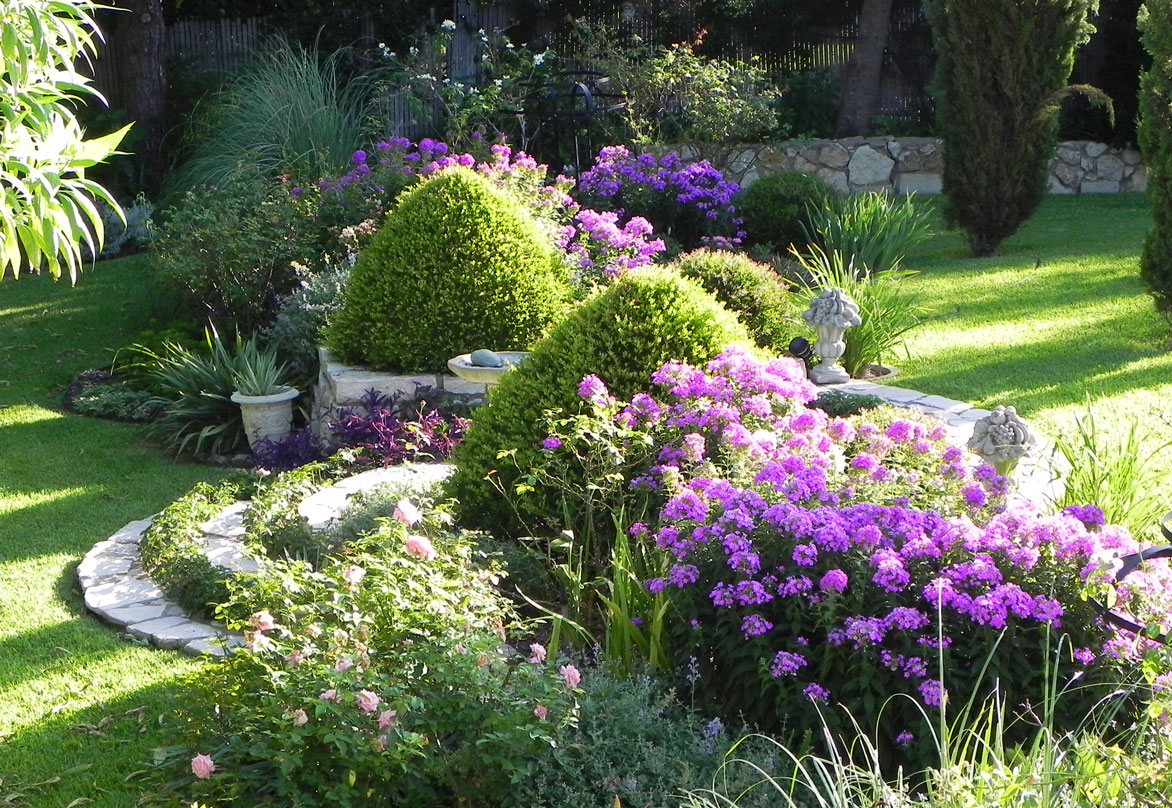 August 2014
Garden historian, photographer and former newspaper columnist
Maggie Ross McNeely
is available for public and private
Speaking Engagements
Click for program titles
and booking details

~~~~~~~~
Garden Crafting Workshops Now Available
Click for Booking
~~~~~~~~

2015 private group garden tours
Send tour enquiries to
maggie@maggiesgarden.com

one thousand visitors toured our garden last
May during the Hidden Gardens of Fort Worth Tour

~~~~~~~~

Welcome to our home, we are privileged to have you as our guest
and hope you enjoy your garden visit.
The weather here in North Central Texas has a short winter and extra long summer, divided by a mild-climate spring and autumn. Rather than grow only desert and prairie dwellers, we take advantage of these cooler seasons, when we can enjoy many plants which often bloom during the summers of cooler-climate gardens. Here, Texas native plants and other acclimated heat dwellers rise to fill the spring-bloomers spaces in summer. This strategy makes for a yearlong garden that catalogs a wide range of plant materials for gardeners around the world. Non-Texan residents can translate our bloom dates by using the rough rule of green thumb: plants flower about 4-6 weeks earlier here than in areas with shorter summers.
This site has evolved from an ornamental family garden on the 3/4 acre lot of our Ft. Worth home of 30+ years. Our 60+ year old house was built on prairie land, made into a residential subdivision. When we moved in, the lot was still only parched tan grass lacking even the traditional foundation hedges of suburbia. After building a pool, we began spending more time outside our little house on the prairie, where I could stand it no more and began ripping out the turf. What I replaced it with came from my childhood memories, as personal gardens usually do. Having grown up in both England and Texas has produced a garden anomaly, that for us brings much of the best of both worlds to our outdoor home, here in Ft. Worth, Texas.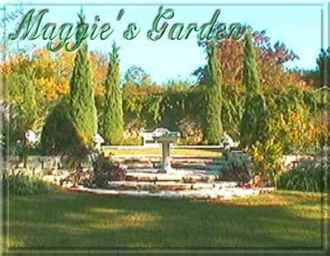 ~~~~~~~~~
now taking bookings for 2015 private group garden tours
Send tour enquiries to
maggie@maggiesgarden.com
~~~~~~~~~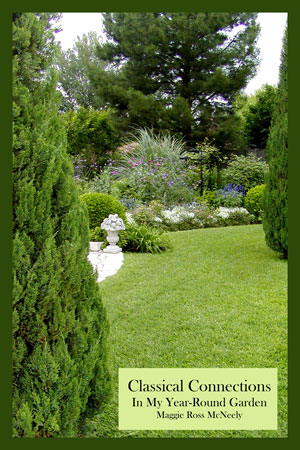 The first title in a collection of Maggie's,
Year-round Garden book series,
Classical Connections
is available at Maggie's personal appearances and now
by mail
~~~~~~~~~
Visit the
the Plant Profiles section
~~~~~~~~
Virtual Garden Strolls are Here
~~~~~~~~