July
is usually our hottest month of the year.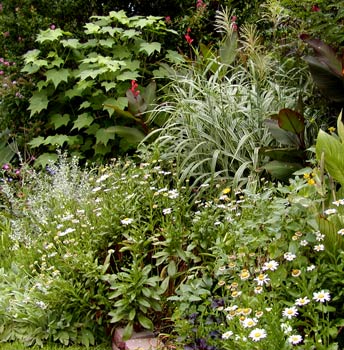 But there are plenty of heat-loving flowers in the Long Border.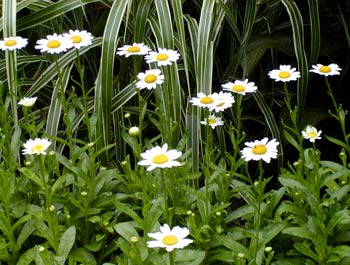 In the middle section, is the crisp white Shasta 'Becky'.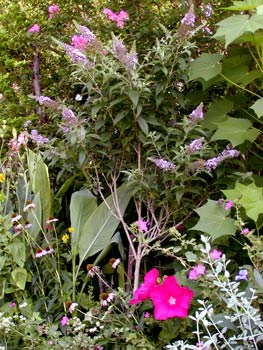 At the pink end, Crape Myrtles rises above the mystery ginger,
a Buddleia standard, Rock Rose Pavonia , Echinacea
and a Hardy Hibiscus, 'Red River'.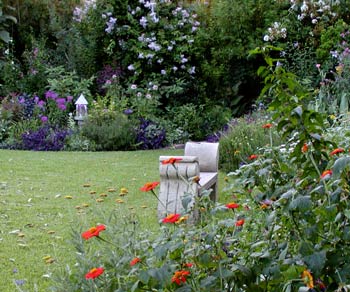 The Violet Bed is visable from the hot end of the Long Border.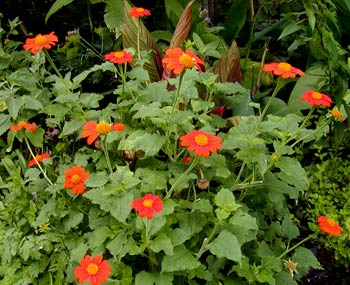 As the yellow Achillea 'Moon Shine' loses its color,
a neighboring Mexican sunflower Tithonia fills the void.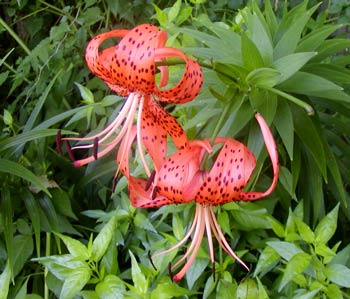 The old fashioned Tiger Lily blooms nearby.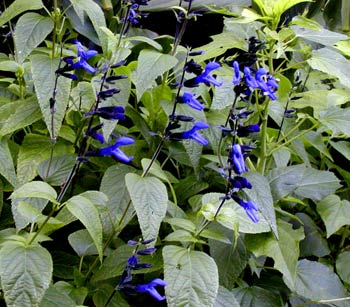 At the blue end is a stately Salvia guaranitica.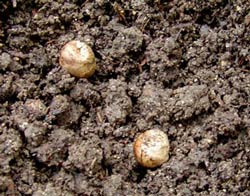 This month's bit of wildlife is a rare find - it is only the second time
in 20 years that I have come across leathery eggs of . . .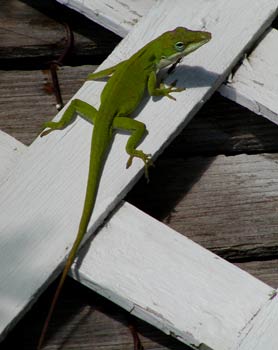 my treasured Anole lizards.
~~~~~~~~~~~~~~~~~~~~
or
~~~~~~~~~~~~~~~~~~~~~
All images on the Come Strolls are made in the garden
by Maggie Ross McNeely.
Please apply for possible permissions.
~~~~~~~~~~~~~~~~~~~~~~~~~~~~~~