February 2004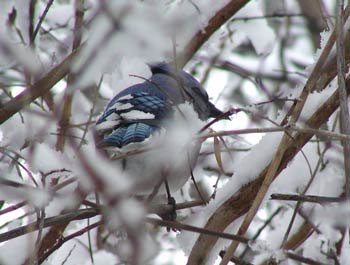 After a bizarre warm dry January,
a bit of winter arrives at the eleventh hour.
Let's go for a white stroll.
We have to hurry before it all melts in a matter of hours.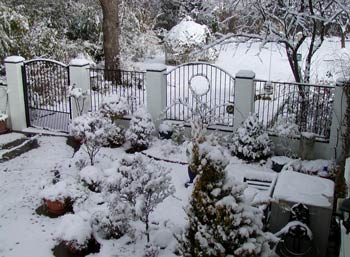 The morning's first view from a window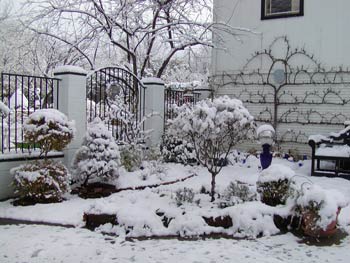 Rush down the stairs, out the garage to the Herb Beds
at ground level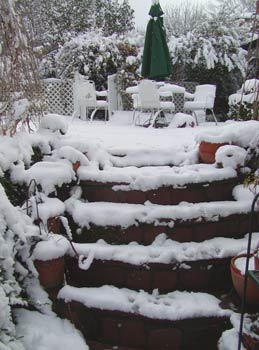 Through the gate and up iced Red Steps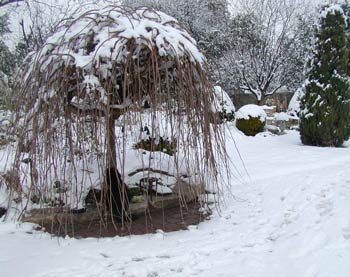 to the upper patio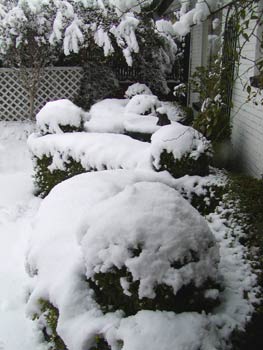 with Knot Garden on right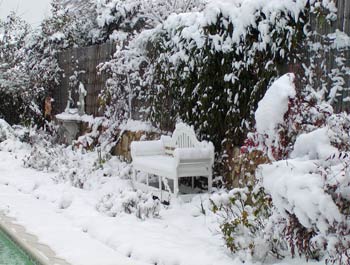 and pool on left.
Stroll to the white bench for a peek before going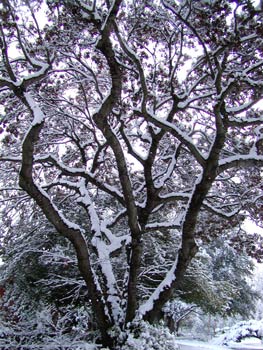 through the house to the Red Oak bed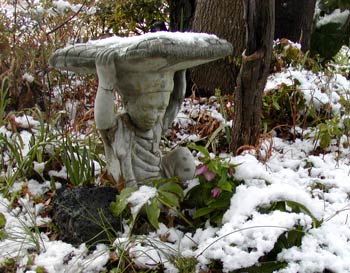 where it's already starting to melt,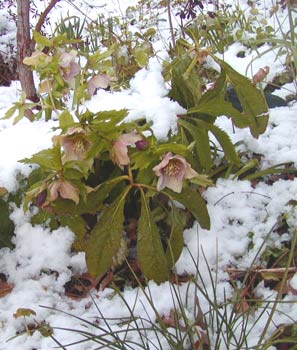 to unveil Hellebores for Valentines Day
~~~~~~~~~~~~~~~~~~~~~
or go to
~~~~~~~~~~~~~~~~~~~~~
Come Stroll articles are open for comment or discussion
on our Garden Forum board.
All images on the Come Strolls are made in the garden
by Maggie Ross McNeely.
Please apply for possible permissions.
~~~~~~~~~~~~~~~~~~~~~~~~~~~~~~