December
Our predicted first-frost date in North Central Texas
is November 15. But some years
Jack Frost arrives an entire month later.

A Japanese Maple avoided frost bite,,,,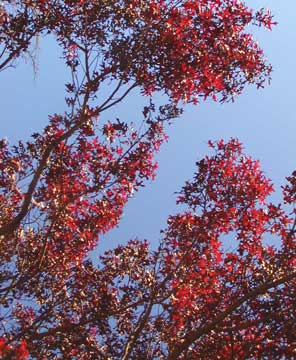 ... thanks to protection from the Red Oak above.
Only its upper leaves were snipped brown with the light frost.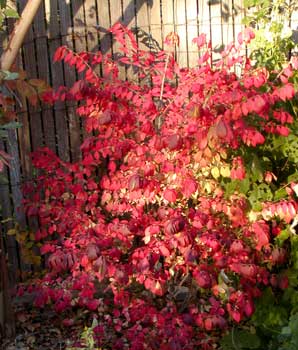 But the Euonymus alatus didn't mind at all.

Is it any wonder that red and green
came to be the colors of the December season?

But a Columbine begs to differ,
by blooming out of season with glee.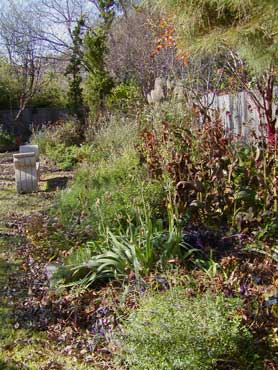 Further from the house, the Long Border begins to look
more like winter has begun,,,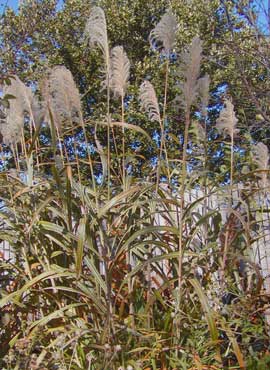 ... where perennials are left to ripen into winter feed
for resident wildlife.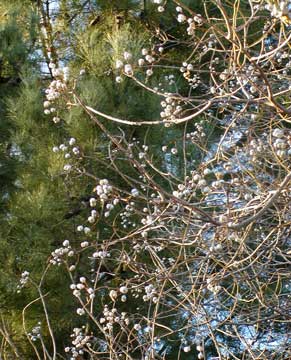 The Afghan Pine and Chinese Tallow tree offer further nibbles
and contribute to our indoor holiday decor.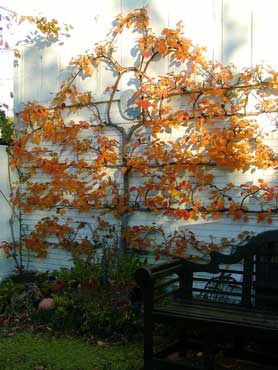 In the herb nook, the Bartlett Pear
prepares for a long winter's nap.
~~~~~~~~~~~~~~~~~~~~~
or
Return to the Come Stroll Index
~~~~~~~~~~~~~~~~~~~~~
As always, the current Come Stroll article is open for comment or discussion
on our Garden Forum board.
All images on the Come Strolls are made in the garden by Maggie.
Please apply for possible permissions.
~~~~~~~~~~~~~~~~~~~~~~~~~~~~~~